President Trump's personal attorney Michael Cohen reportedly managed to convince Us Weekly magazine to bury a story regarding Donald Trump Jr.'s alleged affair with a "Celebrity Apprentice" contestant.
The Wall Street Journal revealed this Sunday that Cohen had the tabloid destroy the story back in 2013, according to several sources close to the matter
Trump Jr. had appeared as  judge a year pior on his father's television show "Celebrity Apprentice."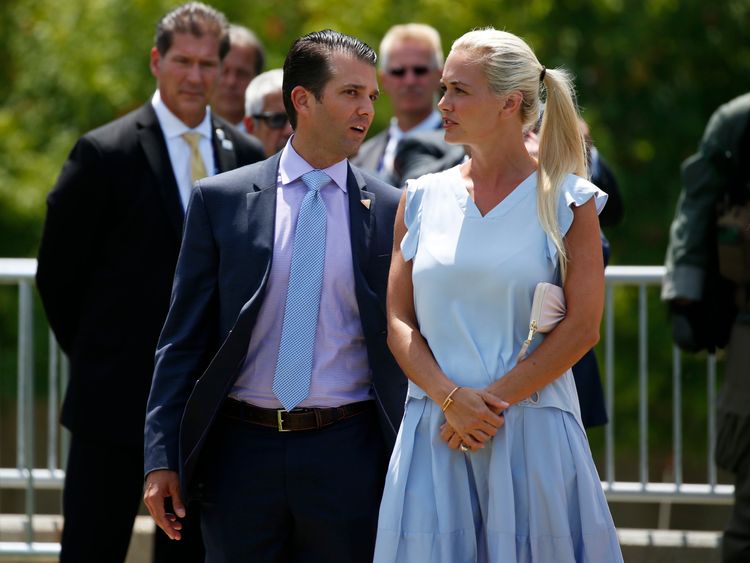 The younger Trump reportedly began a relationship with one of the show's contestants, Aubrey O'Day, who was half of a singing duo named Dumblonde, the Journal revealed.
Trump Jr. came forth back in March to announce that he was separating from his wife of 12 years, Vanessa Trump.
Cohen's office and home were surprise raided by the FBI last week as investigators looked for documents connected to Cohen's handling of President Trump's alleged affairs.
Agents were seeking outinformation on Karen McDougal, a former Playboy model who alleges she had an affair with Trump.
Last month, McDougal filed a lawsuit against American Media Inc. (AMI), the company that owns the National Enquirer, in order to allow her the right to speak about her alleged affair. AMI paid her $150,000 for her story about the alleged affair before withholding it from publication.
Federal prosecutors also sought documents connected to Cohen's payment to adult-film star Stormy Daniels, who also alleges an affair with Trump.
Cohen confessed to paying Daniels $130,000, allegedly as part of a nondisclosure agreement, just days before the 2016 presidential election.
COMMENT BELOW
LET US KNOW WHAT YOU THINK