The White House stepped forth this Monday to come to the defense of President Trump's latest gun proposals as it faces scrutiny after Trump allegedly "chickened out" after a meeting with the National Rifle Association (NRA).
White House press secretary Sarah Huckabee Sanders responded saying that Trump "hasn't backed away" from his proposals of expanding background checks or raising the age limit on gun purchases, although neither was mentioned in the plan the administration unveiled Sunday night.
The NRA, which deeply supported Trump's election campaign back in 2016, openly disagree with both measures."He hasn't backed away from these things at all," Sanders stated at the press briefing, where she was barraged by questions on the issue, including one from a Washington Post reporter who suggest that the president seemed "petrified" by the fierce opposition from the NRA and questioned whether he had "chickened out."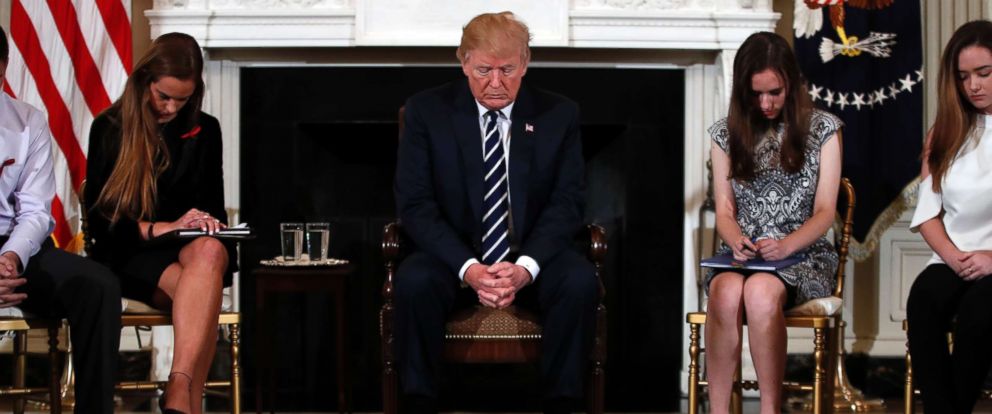 "They're still outlined in the plan," Sanders said.
Sanders attempted to make the case that Trump is keeping his focus on the proposals that have "broad bipartisan support" or that could be enforced "immediately" through federal action.
She pressed that the president still stands by the idea of raising age limits on gun purchases and expanding background checks, but explained that both would require more political pressure and further review before action could be taken.
"He can't make them happen with a broad stroke of the pen," Sanders said. "You have to have some congressional component to do some of these things, and without that support, it's not as possible."
COMMENT BELOW
LET US KNOW WHAT YOU THINK