The much anticipated NATO summit has officially begun and President Trump has already begun to tally up awkward moments including his most recent which occurred with British Prime Minister Theresa May.
Trump had leaned over to shake May's hand, however, May quickly avoided his handshake, before distancing herself from him. She later introduced him to her new Foreign Secretary Jeremy Hunt in a hilarious cop out. Body language expert Judi James informed MailOnline that May and Trump have been attempting to look friendly, but that their relationship remains strained and uncomfortable.
She explained, "They actually stood closer together than I have ever seen them before – even when he grabbed her hand outside the White House. But May is putting in an industrial strength effort here."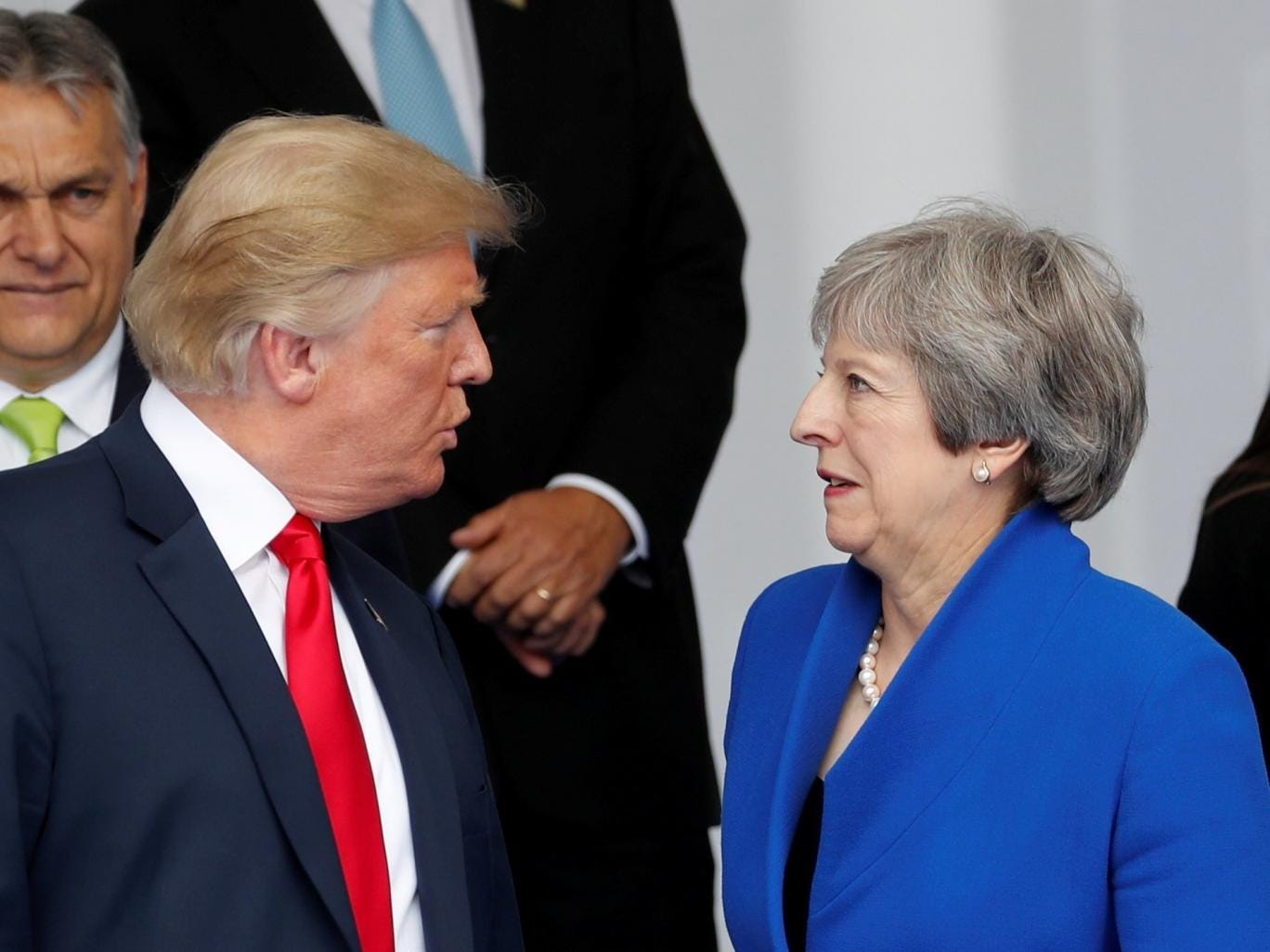 "When they stand together she turns her torso towards his, she joins in the laughter towards him. It is something Margaret Thatcher used to do – it is almost a coquettish look. She is looking very playful with him. But the problem with Trump is when he leans in with that rigid smile and puts his thumbs up, it is like he is posing with a fan. It is not the genuine bonhomie you would get with someone like French President Emmanuel Macron."
She concluded, "They are putting a lot of effort into sending out the signals of togetherness."
"But I think sat in a room alone, they would probably be sat in two different corners staring at the floor."
The summit follows the president's despicable behavior last month at the G7 summit in Canada.
Trump still has plenty more time to embarrass himself further, which is probably the scariest part of the whole ordeal so far;
COMMENT BELOW
LET US KNOW WHAT YOU THINK